Posted by heymoe on April 1st, 2008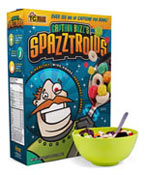 ThinkGeek has some really cool products available today on their website. Some notable ones include:
* Wireless Extension Cords
* Spazztroids – Caffeinated Breakfast Cereal
* Betamax to HD-DVD Converter
* PTeq – USB Pregnancy Test
* CaffeDerm
* Super Pii Pii Brothers Game
* PC HabiCase
… and Much Much More.. Check them out. Get them while they last.