Posted by heymoe on August 10th, 2008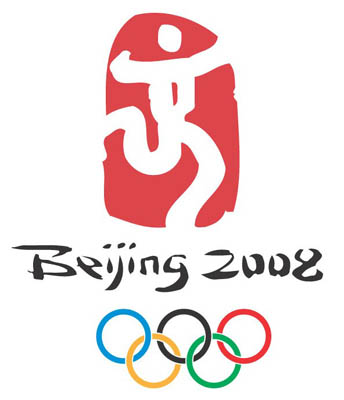 I'm sure that a lot of people this weekend and in the coming days are going to be glued to the TV watching the different events of the 2008 Summer Olympics in Beijing. I know my TV has been tuned to the Olympics just about all this weekend whether I'm actually watching it or as background noise.
I missed the very beginning of the Opening Ceremonies but I must say I was completely amazed by the different performances that I did see. I especially in awe of the movable boxes / character type press performance. The whole time while watching it I was thinking to myself that it must have been hell to program the computer systems and the machinery to make the boxes move up and down like that and then at the end to find out actually people were moving the boxes. I mean WOW! they must have spent months and months of practice to get all the people in sync to do that. Just amazing I tell you. Just as amazing was organizing the share number of performers and having them all be on their marks to form the different patterns on such a grand scale. My hats off to everyone evolved in the opening ceremony and the people of China / Beijing in general for all their hard work. The facilities they have built like the National Stadium (aka: Bird's Nest) and a National Aquatics Center (aka: Water Cube) for the Olympics are works of art and functional.
Once again like the LHC pictures I posted about a few posts ago, boston.com has posted some amazing photos from the opening ceremonies. Check them out.
GO USA!