Posted by heymoe on August 6th, 2007
While stuck in the O'Hare airport waiting to catch the next available flight to Anchorage, AK there was a skeleton of a Brachiosaurus in Terminal B. It was something I did not expect to see in an airport.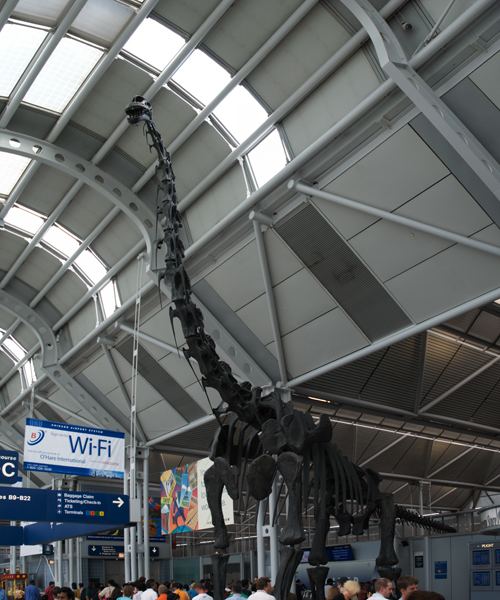 This skeleton was on display at the Field Museum of Natural History in Chicago, Illinois before it was moved to O'Hare in 1999 because the museum needed the space for Sue, the world's largest and most complete T. rex.