Posted by heymoe on September 1st, 2008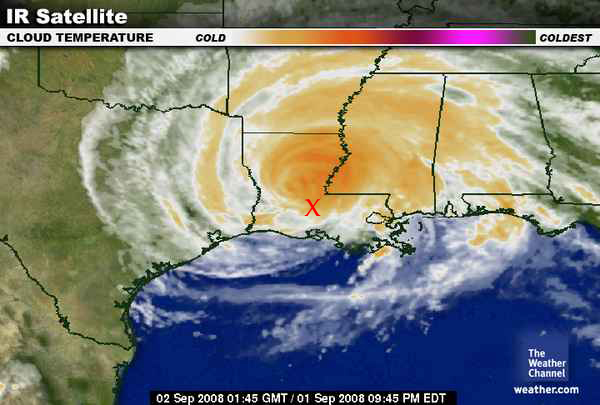 Humm.. My company is working on a project for another company located in Lafayette LA.. I'm scheduled to fly out there on Thursday to get the hardware out there configured and placed on network so we can remotely finish the install from Raleigh. Normally I'm all for traveling for the company. In the past it has provided me with opportunities to visit places like Guam, Adak Island, Japan, Hong Kong and Anchorage which I would most likely not visit until sometime in the future (IE: Retirement). So traveling to Lafayette would be yet another opportunity to visit a place I've never been before and depending on how fast I get the gear up and running, I could take a side trip to New Orleans and see the French Quarter.
Well that sounds all good and everything but there is a monkey wrench to this plan and its name is Gustav. I'll find out tomorrow if I get the green light or not. If it is a go, hopefully I'll be able to book a hotel, car and airline ticket still. I called around on Friday and every hotel within a 50 mile radius of Lafayette was booked. I'm really hoping the trip gets called off and pushed back at least two weeks since I got things to do next week. Here is crossing my fingers.
Note: The "X" in the image is roughly where I will be going.