Posted by heymoe on September 7th, 2008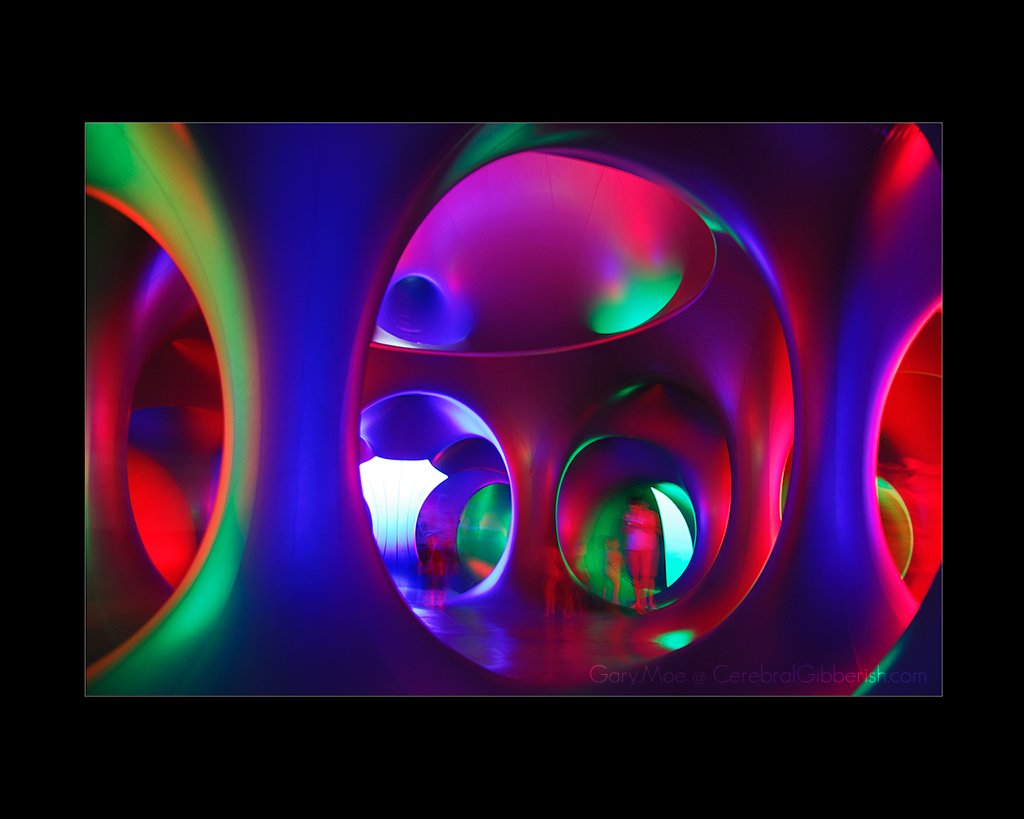 This is my photo which is on display at Crocker's Mark Gallery as part of the "50 Photographers, 50 Images" show which runs from September 5th – 30th. I missed opening night since I was in Lafayette LA. for work. I really wished I could have been there (sigh..).
Any ways, this is my first photo to be on display in a gallery and even though it was not picked for any awards by the judges, I'm really excited about it. Who knows, maybe I'll get "discovered" and it will jump start a new career for me. So if you're downtown, check it out. Heck, I still need to go see it myself so lets carpool. 🙂
The photo was taken inside the "Levity III" Luminaria by Architects of Air that was setup at the Art on the Edge event downtown Raleigh last month. I highly recommend going inside any of their Luminarias if you get a chance.