Posted by heymoe on 1st May 2008
I came across this really neat retro 80's looking tape cassette MP3 player. It looks like tape cassette (whatever those things are.. hehe) but instead of tape it uses a SD card up to 2GB to hold your tunes. It contains a headphone jack and controls so you can take your music with you on the go.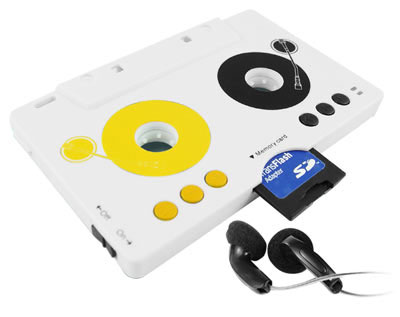 Or, if you still have an actual tape cassette player, you can just pop the MP3 player into the tape deck and listen to your MP3s as if it was a real tape cassette. The MP3 player cost ~$40 and can be purchased online at ThinkGeek. Long live the 80's!
Posted in Entertainment, Internet / Tech | 1 Comment »